Geann Industrial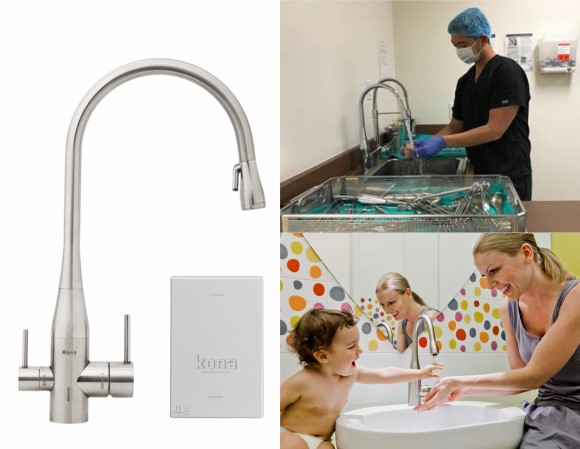 Geann Industrial Co. Ltd was founded in 1979. With its 40 years' experience Company has become one of the leading manufacturers and developers of piping armature in Taiwan.
Products manufactured by Geann Industrial Co. Ltd. features authentic thoughtful design, materials safety and high quality of an end products.
The company pays great attention to environmental problems: "Pursuing an environmental policy of Energy Saving and Waste Reduction, we strive to improve living conditions for future generations."
Geann strives to improve the quality of its products without departing from the environmental policy principles: «Introducing recycling systems and having a transparent "green" supply chain, we try to reduce the amount of waste. In 2002 Geann Company introduced ISO 9001 standard to the quality management system, and then recieved the IECEx certification. The company's factory uses KPI management system and 6S management.
Geann Industrial Co. has various international certifications, such as:
NSF 61/9 - G, cUPC and NSF372 for North America;

WRAS approval for the UK;

ACS for France; DVGW-KTW and W270 for Germany;

WaterMark for Australia, etc.
The company makes high demands not only to its own production, but also to suppliers with whom it cooperates.
One of the most interesting and remarkable projects of Geann Сompany was a Water Conversion System project under the Kona Ozone August brand (*Kona green faucet in some countries). Company, which previously produced only pipeline armature, launched a unique system of water flow ozonation, having no analogues in the world. This new System has proven to be more convenient to apply comparing to specialized ozonizing plants or small specialized devices used for industrial needs before.
The Kona Ozone System is easy to install and use. No special activation of the system is required: when the tap is opened, water immediately begins to ozonize. As confirmed by many trials and certificates all System elements are absolutely safe and effective. In addition, the entire line of Kona ozone Systems is distinguished by a recognizable minimalistic exquisite design developed exclusively for the brand.
If you are interested in the products of this manufacturer, you can learn more about using the materials presented at the bottom of the page, or by contacting the managers of our company.