Innovations in Telemedicine at the Russian National Congress of cardiologists
Dear friends!
From September 25 to 28, 2018 we will be glad to meet you at The Russian national Congress of cardiologists - one of the largest annual events for Russian cardiologists and doctors with cardiology related specialties.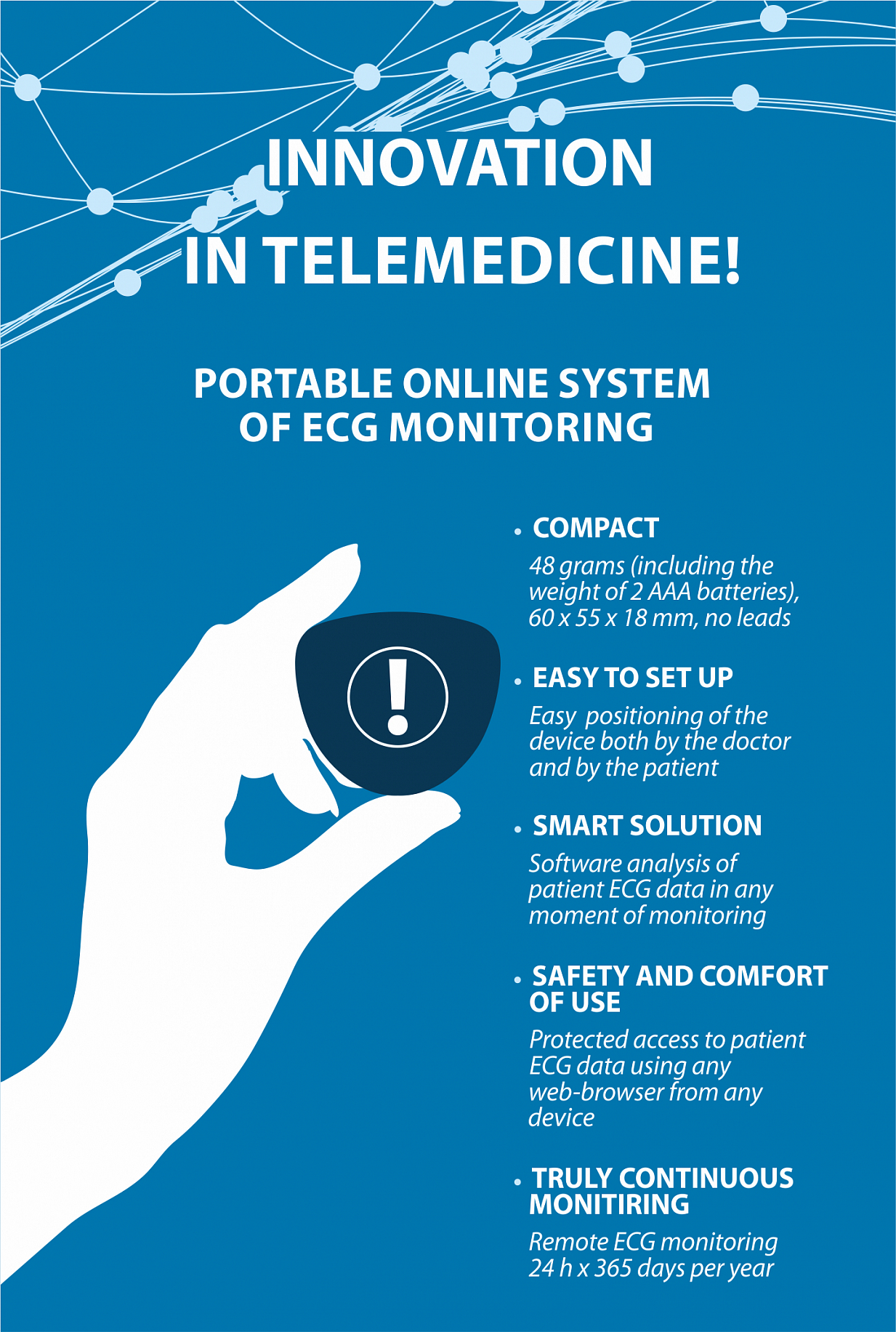 This year we are pleased to present an Innovative solution in Telemedicine – "Doctor Spyder" system. During the congress you will be able to see the system in operation, learn about the possibilities and results of the practical application, and receive an invitation to a full-scale "Doctor Spyder" launch-Symposium, which will be held on October 30, 2018 in the framework of the 5th European "eCardiology-eHealth 2018" Congress. Daksmed Group of Companies acts as the General partner of the Congress.
Congress registration conditions:

Standard registration fee for participation in the Congress after 20.10.2018 is 15,000 rubles.
The cost of participation upon General Partner invitation - 3 000 rubles *

*Invitation can be obtained at the the Daksmed Group of Companies information Desk during the Russian National Congress of Cardiology or from the website www.daksmed.ru (from October 1, 2018 please, fill in a questionnaire, print it and present at the reception during the Congress)
Learn more about "Doctor Spyder" and listen to reports with practical case studies of the system will also be possible:
October 31-November 01, 2018 during the Scientific and Practical Conference with international participation " CARDIO-2018 "
15-17 November 2018 during the VI Annual International Conference on Minimally Invasive Cardiac Surgery and Surgical Arrhythmology " AMICS 2018 "
Our managers are always ready to answer your questions.
For details and product specifications:
phone: +7 (916) 106-40-51
e-mail:
n.bobrikova@daksmed.ru
For sales:
phone: +7 (906) 065-32-92
e-mail:
i.timashov@daksmed.ru