Peripheral Angioplasty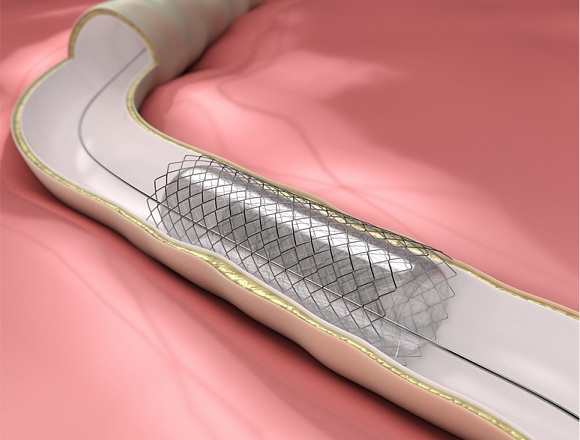 Artery lesions can occur in any body part. When pathology locates in the vessels supplying blood to the limbs and internal organs, such as kidneys or brain, physicians perform peripheral (balloon) angioplasty.
Peripheral angioplasty is used to treat symptoms caused by:
peripheral vascular diseases (stenosis or occlusion of the arteries that supply blood to the limbs, especially legs);

carotid artery lesion (stenosis of the internal carotid artery);

renovascular disease (renal artery stenosis)
There are following techniques used to restore the lumen of peripheral vessels:
1. balloon angioplasty
2. stenting
3. atherectomy procedure.
All these three main methods are aimed to improve the plasticity of the vessel wall and lumen for restoring the blood flow and minimizing the organ and tissues ischemia level.
Daksmed Group of Companies peripheral portfolio contains products from worldwide famous manufactories such as: Boston Scientific, Meril, Bard Inc, Terumo.